Next Appearance:

St Pauls Church, Old Town, Barnsley

Concert In Aid Of The Oaks Disaster Memorial Fund

Sunday 11th September 2016

5.30pm start til 8.30pm




You can help support Dodworth Colliery Band every time you make a purchase online
By visiting the easyfundraising.org.uk site and registering we receive a donation when you make a purchase. It doesn't cost you any extra to buy things and can even save you money!


click here to find out more
Welcome to the official website of Dodworth Colliery Brass Band
A band with a history of over 175 years of music making.
Dodworth Colliery M.W. is based in the village of Dodworth,
Near Barnsley, South Yorkshire.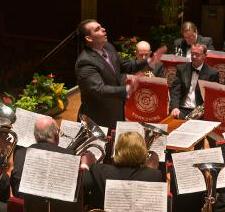 Tweets by @Dodworth_band