We are immensely proud to announce that our Training organisation, who have previously featured in some of our concerts, are now hosting their own concert!

We are looking forward to developing our learners from aged 7 to 70! (although we have no age restrictions!)

Please come along and support the future of brass banding!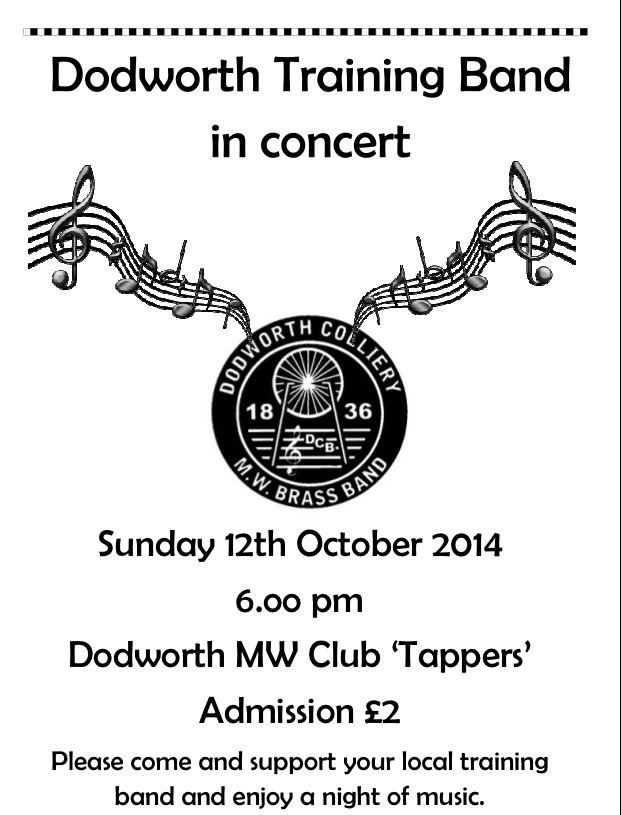 Main Band - Next Appearance



Remembrance Sunday
9th Novemer 2014
Dodworth Centotpah Memorial
"Lest we forget"






Welcome to the official website of Dodworth Colliery Brass Band
A band with a history of over 175 years of music making.
Dodworth Colliery M.W. is based in the village of Dodworth,
Near Barnsley, South Yorkshire.